These were the best real estate projects in the Philippines last year
These were the best real estate projects in the Philippines last yearThis article on the best real estate projects in the Philippines appeared in the most recent issue of Dot Property Magazine. Click here to read it!The most luxurious, affordable and green projects were just a few of the development to be recognized a…July 01, 2022
These were the best real estate projects in the Philippines last year
This article on the best real estate projects in the Philippines appeared in the most recent issue of Dot Property Magazine. Click here to read it!
The most luxurious, affordable and green projects were just a few of the development to be recognized at the Dot Property Philippines Awards 2021. Developers are now focused on meeting demand for housing from the public but don't want people to sacrifice quality when looking for a new home.
This year's project winners have proven to be the absolute best at what they do. From offering a lifestyle experience suited to modern individuals to providing outstanding investment potential, here are the developments that shined in 2021.
These are the best real estate projects in the Philippines
Best Luxury Condo Development
The Residences at The Westin Manila Sonata Place
The Residences at The Westin Manila Sonata Place are the first Westin-branded residences in Southeast Asia. This project features more than simply a name as the upscale condominium contains Westin's Six Pillars of Wellness in addition to several other notable amenities. The development empowers residents to live their best life by elevating at-home wellness in the Philippines.
Read More: Everything you need to know about the Best Luxury Condo Development in the Philippines
Best Lifestyle Condo Development
Vine Residences
The lifestyle at Vine Residences offers residents both an outstanding location and fantastic amenities. For starters, the popular SM City Novaliches shopping mall is steps away from the project. Meanwhile, two separate park areas around the condominium provide a direct connection to nature.
Related: Vine Residences makes work/life balance possible in Quezon City
Best Serviced Apartment Philippines
Dusit D2 Residences
Dusit D2 Residences has been a welcome addition to Cebu, providing much needed service residences in this growing tourism and business hub. The project combines contemporary design and connectivity to ensure the needs of modern residents are met. Situated close to the city's business district, Dusit D2 Residences boasts an all-day dining restaurant, gym, pool and meeting rooms.
Best Mid-Rise Condo Development
Sierra Valley Gardens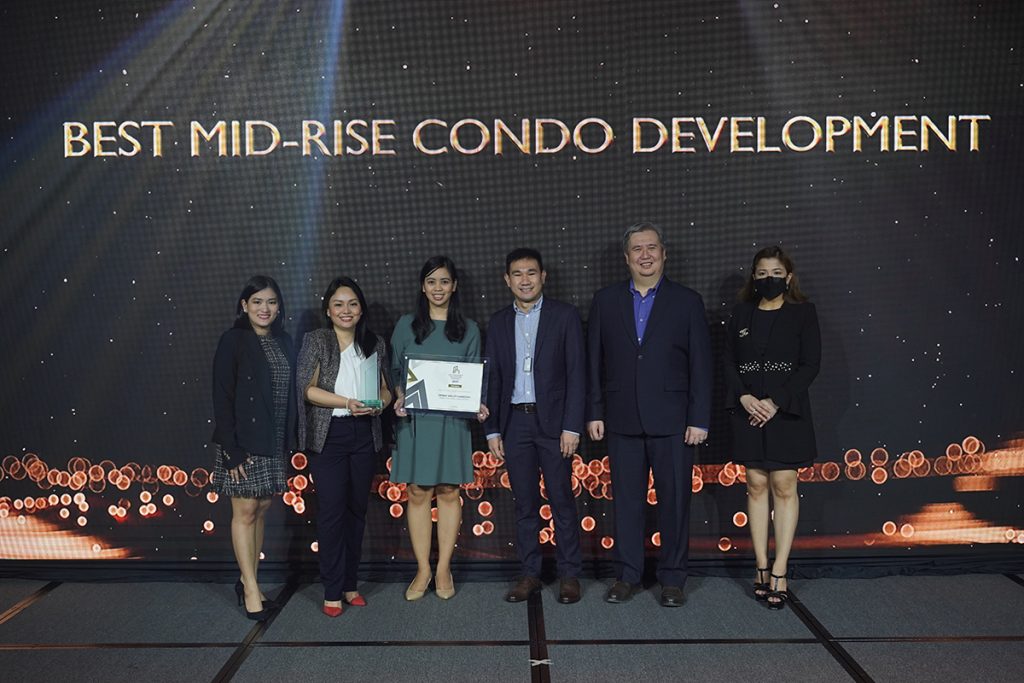 Sierra Valley Gardens is truly unique for a mid-range condo development in that large green spaces have been made available. Despite being a condominium, there is plenty of room for families along with ample amenities. And as part of the large, master planned Sierra Valley mixed-use estate, a premium has been placed on convenience.
Best Affordable Condo Development
Charm Residences
With its unwavering commitment to quality, Charm Residences ensures the best life has to offer is within reach. The garden-inspired residential development contains lush, green surroundings in addition to 5-star amenities. Units are specially designed while high-end materials were utilized. The end result is a luxury residence without a luxury price tag.
Best Mid Range Housing Development
City Homes Minglanilla
City Homes Minglanilla is a horizontal condominium project offering people a different type of residential lifestyle in Cebu that is well-suited for the "New Normal". Spread across two hectares, developer Grand Land worked hard to create a low-density experience that allowed residents with the space required to breathe and grow. Meanwhile, homes have been smartly crafted to meet the requirements of modern homeowners.
Best Condo Interior Design
Green 2 Residences
The interior design found at Green 2 Residences stands out. Developer SMDC knew that its location near several prominent universities meant the project needed to be different. To that end, interiors throughout the development have been tailored to be ideal spaces for students. The design has come to life as a perfect place to study, play and rest in comfort.
Best Investment Property Metro Manila
Bloom Residences
Bloom Residences was designed as a haven for urbanites and young families who live active and healthy lives. Amenities cater to this group's unique needs to provide a dynamic living experience all year round. The large units at Bloom Residences also support this lifestyle and ensure space is never an issue.
Best Investment Property South Luzon
Las Brisas at Tierra Del Sol
South Luzon is an up-and-coming destination as more people look to escape the hustle and bustle of the city. As an investment property, Las Brisas at Tierra Del Sol benefits from an accessible location that will be bolstered by continued infrastructure development. Of course, there is a lot more to the project than a good location. Its beautiful surroundings, low-density living and famous cool breeze ensure it is the region's best.
Best Investment Property Cebu
Grand Residences Cebu
Winning comes as no surprise as Grand Residences Cebu took home the award for Best Investment Property at the Dot Property Philippines Awards 2018. The project features a mix of condominiums, serviced apartments and hotel units spread out across one of central Cebu's largest land plots.
Investors benefit from Grand Land's local knowledge as they have carefully designed Grand Residences to ensure strong demand along with a steady return on investment.
Best Investment Property Bacolod
Smile Residences
The investment potential of Smile Residences starts with its location within the SM City Bacolod Complex. Simply put, no other project can match the level of convenience found in one of the country's most well-known areas. It is also situated by the bay meaning residents are able to enjoy a spectacular view of Bacolod's dazzling sunsets each and every day. Beyond that, attractive lobbies and amenities along with a wide range of unit types adds to the value of Smile Residences.