Property Perfect sees a Thai real estate market recovery staring this year
Property Perfect sees a Thai real estate market recovery staring this yearDeveloper Property Perfect believes a Thai real estate market recovery could begin in the coming months. With the COVID-19 vaccine being distributed across the country, both the economy and property sector can get back on track before year's end.Addi…August 03, 2021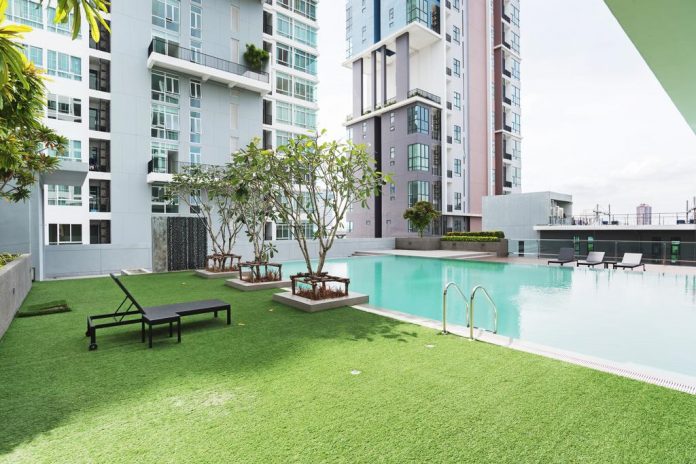 Developer Property Perfect believes a Thai real estate market recovery could begin in the coming months. With the COVID-19 vaccine being distributed across the country, both the economy and property sector can get back on track before year's end.
Additionally, Property Perfect expects activity to pick up because more people are coming to terms with the pandemic's impact. The company will also continue to look for new opportunities beyond its core business.
"People are more familiar with the pandemic this year than last. Vaccinated people will feel more secure visiting project sites to buy a home," Khun Theerathat Singnarongthon, Assistant to the Chief Executive at Property Perfect, told the Bangkok Post . "We will reduce investments that create high debt and generate low profit. We will also explore new businesses that are benefiting from COVID-19."
There is hope that the government will soon introduce stimulus measures designed to encourage property buying. These would help support promotional campaigns.
A buyers' market in Thailand will likely continue which can help support sales moving forward. According to CBRE , discounted units in completed buildings between 15 percent to 30 percent have been popular among buyers.
Related: How has COVID-19 changed the way buyers view low-rise housing in Bangkok?
Property Perfect covers all sectors
Property Perfect has been active across all sectors of the Bangkok property market including detached housing and condominiums. In the latter segment, the firm's most notable project is The Sky Sukhumvit . The completed development is located next to the under-construction Bangkok Mall.
Perfect Masterpiece Rama9 – Krungthep Kreetha and Perfect Masterpiece Ekamai – Ramintra are among the developer's luxury housing projects. Property Perfect is also active in the affordable housing sector having launched The Metro Pattanakarn – Srinakarin and The Metro Rama 9-Krungthep Kreetha .