New mixed-use development near Mahidol University may pave the way for similar opportunities
New mixed-use development near Mahidol University may pave the way for similar opportunitiesMahidol University isn't the first, second, third or even 15th place you would think about for a modern mixed-use development. Located in the Nakhon Pathom province on the fringes of western Bangkok, this area has grown in leaps and bounds over the p…August 08, 2022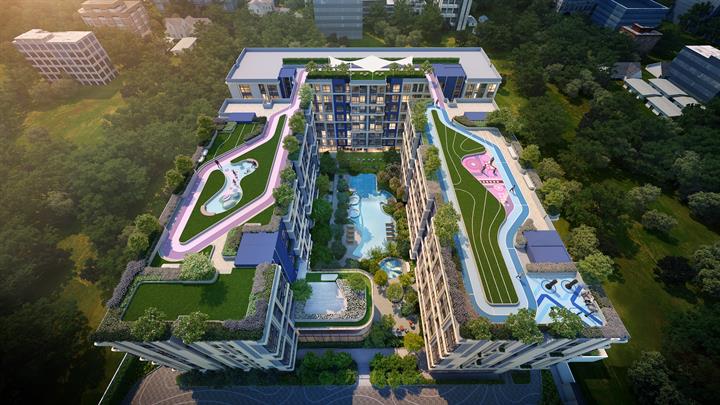 New mixed-use development near Mahidol University may pave the way for similar opportunities
Mahidol University isn't the first, second, third or even 15th place you would think about for a modern mixed-use development. Located in the Nakhon Pathom province on the fringes of western Bangkok, this area has grown in leaps and bounds over the past few years. In fact, the Salaya district now has a Central shopping complex among other amenities.
It will also soon have a mixed-used development that wouldn't look out of place in Bangkok's Central Business District. Salaya One is situated next to Mahidol University and that factors heavily into the project's design. There is a condominium, female dormitory, hotel, service apartments and community mall with the total value coming in at THB2.2 billion.
"The Mahidol University community comprising students and lecturers are looking for a residential development with large facilities in this area. Our mixed-use development can capitalize on this demand," Khun Dejroj Tangsin, Menam Development Managing Director, explained to the Bangkok Post.
On the residential side, there will be a trio of eight-story towers containing 471 units. According to the developer, roughly 70 percent of buyers are expected to be investors with the remaining 30 percent being parents and end users.
Scheduled for completion in 2023, Salaya One wasn't officially launched until August. Khun Dejroj noted sales should hit the 60-70 percent mark before the end of the year.
Read More: Bangkok sees an uptick of new condo projects
Will developers look for similar opportunities?
It appears fringe areas in Bangkok could be primed for similar developments moving forward. Land prices in the adjacent Thawi Watthana district rose by 8.5 percent year-on-year, according to data from the Real Estate Information Center. This area will be served by the SRT Light Red Line in the future.
However, the location next to Mahidol University shouldn't be overlooked. Developers have launched similar mixed-use projects near prominent schools and universities, such as Chulalongkorn University and Assumption College, closer to the city center.
But there could be a willingness to try this strategy beyond central Bangkok, especially if investor take up is good at Salaya One. Pricing, of course, will be everything as each educational institution is different, but this is a trend that bears watching.