Here's A Guide To Extreme Sports In Thailand
… of Thailand offers tourists the perfect adventure. Thai waters … In Thailand The tropical climate of Thailand makes it … free fall skydiving. Thailand boasts of countless companies … to experience nature in Thailand. Vacationers enjoy breathtaking sunsets …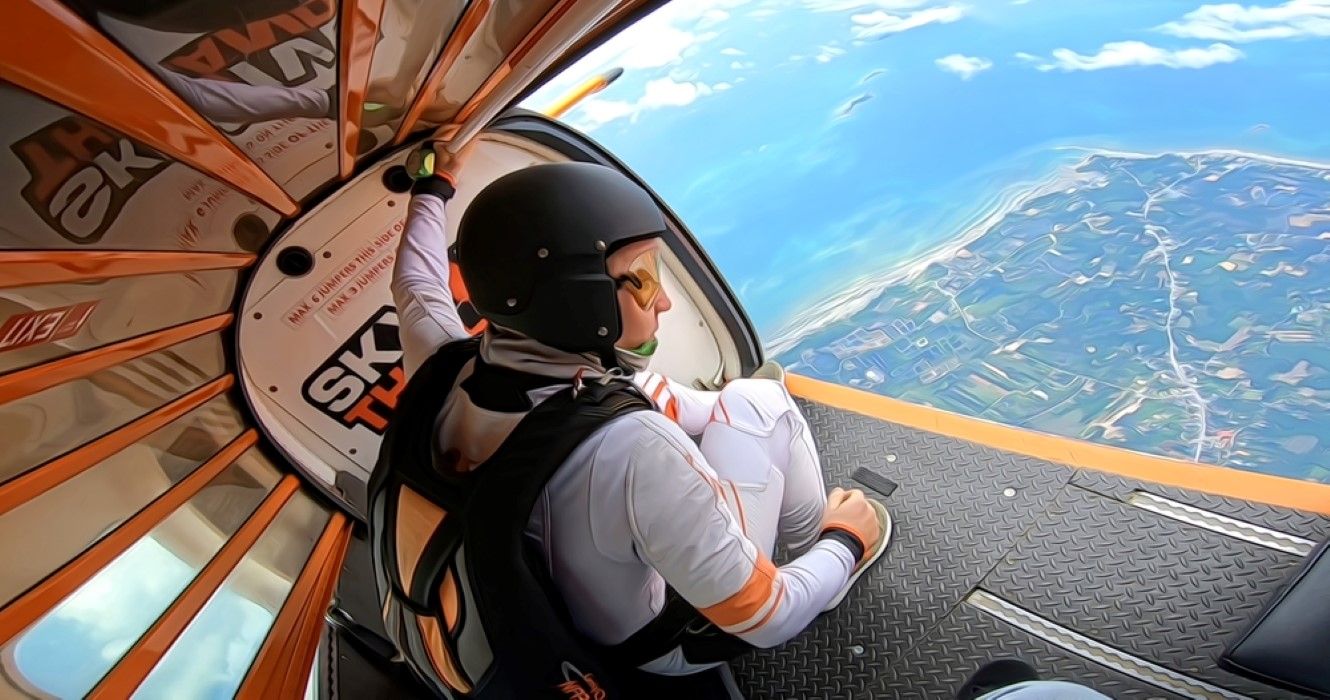 Here's A Guide To Extreme Sports In Thailand
Thailand is among the top tourist destinations. The country's white beaches and mountainous region makes it a dream destination for vacationers.
Thailand is among the top tourist destinations in the world. The country's stunning beaches and mountainous regions make it a dream vacation spot. It also boasts a rich culture and developed facilities that offer comfort to guests. Tourists looking to explore and enjoy a laid-back holiday should visit Thailand.
The country is well-recognized due to its love for nature and environmental conservation. Its efforts to conserve natural habitats have led to thriving flora and fauna. The beautiful outdoors of Thailand offers tourists the perfect adventure. Thai waters come with a promise of thrill as lovers of water sports go against the waves and wind. Dense and rocky hills as well are the perfect challenge for climbers willing to conquer heights.
Snorkeling In Thailand
Home to a wealthy marine ecosystem, snorkeling should top the list of hair-raising activities to try in Thailand. About 26 marine reserves offer tourists the opportunity to explore the Thai waters. Due to the shallow waters, fun lovers can view over 900 species of fish. If one is lucky enough, a mantra fish or whale shark may pop up to make it a once-in-a-lifetime experience.
Related: Here Is How You Can Explore Thailand On A Budget
The Andaman Sea in west Thailand has plenty of coral reefs. Home to the Tarutao Marine Reserve, it has so much to offer. The famed Phi Phi Islands are joined to the Andaman Seas. Here, there are numerous tour companies that offer affordable packages that include snorkeling and excursions. Similan Islands are another major snorkeling hub. They are worth visiting due to the outstanding reefs and fish like the Moray eels.
In East Thailand, guests can snorkel in the South China Sea and the Gulf of Thailand. Activities on these islands are quite affordable. Visitors also assist in sowing coral to preserve and increase the turtle population.
Skydiving In Thailand
The tropical climate of Thailand makes it an ideal location to try this wild and exciting adventure. Thrill-seekers will enjoy a one-of-a-kind adrenaline rush and a panoramic view of the scenic landscape. Nothing beats the feeling of flying like a bird, whether one chooses tandem or free fall skydiving.
Thailand boasts of countless companies offering professional training and skydiving adventures. Freefall Thailand, for instance, is one of the best skydiving companies in Asia. Besides training guests in all kinds of sky glides, they offer the highest diving heights of about 14,000 feet. Visitors looking for family packages in sky adventures can check out Bird's Paradise Resort. They offer other activities alongside skydiving. Guests should remember to select a wholesome package with video coverage to relive the exciting dive later.
Related: These Are The Best Spots To Visit With Kids In Thailand
Most sky adventure companies allow guests above 18 years. There are a few companies that allow 14-year-old skydivers. But they must have parental consent. Guests should check out their preferred company to be well-informed on costs, booking criteria, and the most suitable package for their convenience.
Sea Kayaking In Thailand
This is among the most exhilarating ways to experience nature in Thailand. Vacationers enjoy breathtaking sunsets, a variety of wildlife, lagoons, and plenty of mysterious sea caves. The only catch is to ensure one goes when the sea is calm. Kayak tour companies are in the best position to recommend the best season to go kayaking. Unlike other activities that require some level of experience, kayaking requires a quality vessel and minimal practice. Some companies rent out kayaks for up to six days. This allows adrenaline junkies to get the most out of the experience.
There are plenty of islands where explorers can go kayaking in Thailand. Koh Phi Phi Island is a major kayaking site, thanks to the amazing caves and beautiful lagoons. Krabi Island is well known as a cave kayaking zone. It is famous for the Pee Hua Toh and Tha Khao Wong tunnels. The mysterious caves have paintings on their walls that fascinate tourists. Other places with breathtaking landscapes include Bor Thor Village and Thalane Bay both in Krabi.
Mountain Biking In Thailand
Mountain biking is an action-packed sport that should get one's adrenaline raging. Thailand offers bike riders plenty of trails to explore the towering mountains, expansive valleys, beautiful rivers, glorious temples, and the rich culture of the local hill communities. The city of Chiang Mai has international mountain biking trails. The rocky, flowy, and fast descending trails have been used in prestigious mountain biking competitions. Many trails in Thailand are located within national parks or close to major geographical sites. The Doi Suthep Pui National Park is home to at least five Mountain Biking trails.
Revelers who wish to explore these trails should book in advance. Although they have many bikes, rental companies require a client's personal information to reserve the ideal biking gear. The low season is the best time to go mountain biking. This is between March to October when there are few tourists. Within this period, they can enjoy cheaper costs of renting gear and the best weather to tour the mountains.
Thailand has so much to offer in clearing some extreme sports out of one's bucket list. Provided guests book in advance, and during the best season, they will relish the action-packed activities. Better yet, the activities are pocket-friendly.